Monday, November 13, 2017, 06:30pm - 08:30pm

All members are encouraged to attend the New Berlin Historical Society's annual meeting. A short review of the year and a status update is presented. An election is held to fill the seats of board members whose terms are expiring. A slate of candidates will be published in the November newsletter.
The program following the annual meeting is open to the public as well. Author Rochelle Pennington will present " A Christmas Miracle", a story of WWI. See details in the flyer below.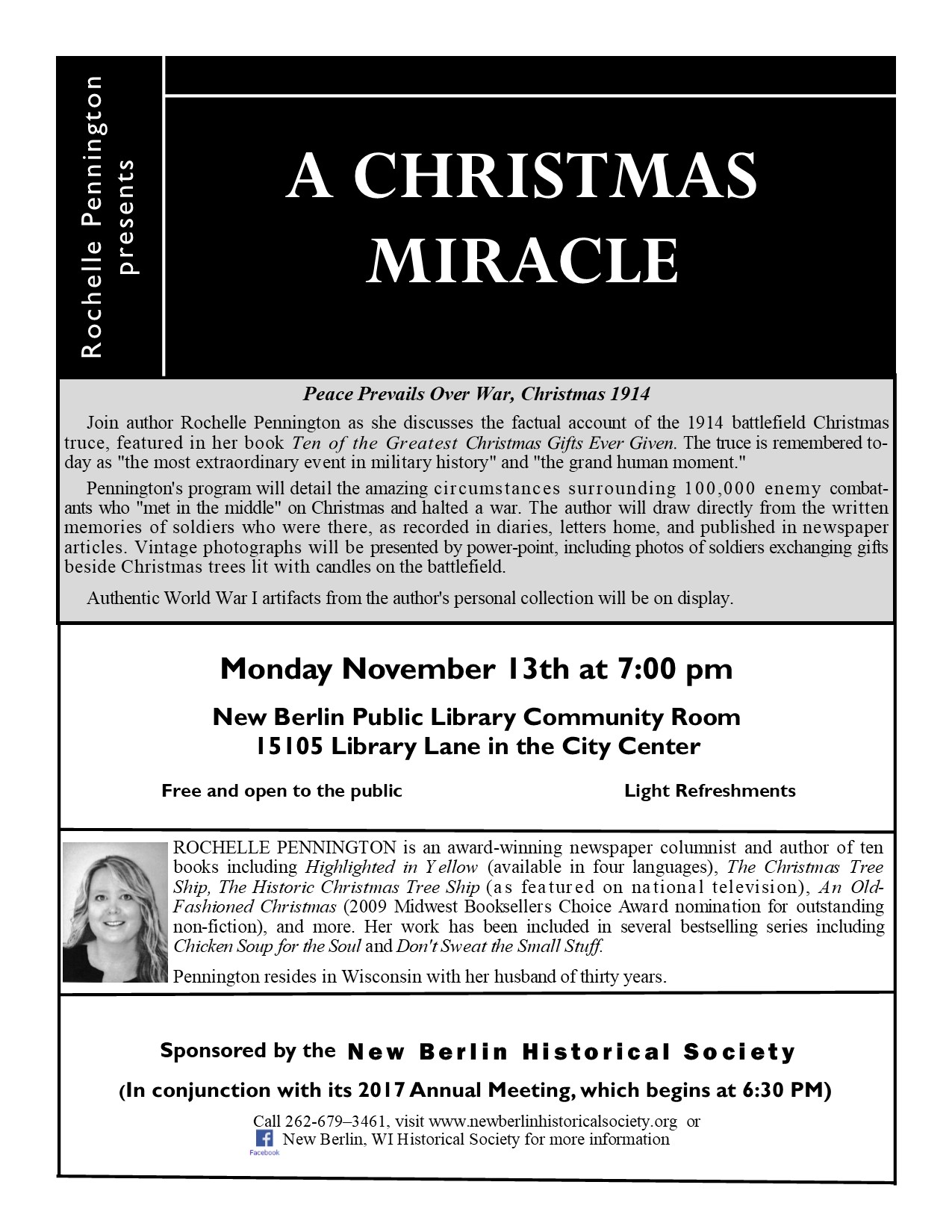 Location
New Berlin Public Library